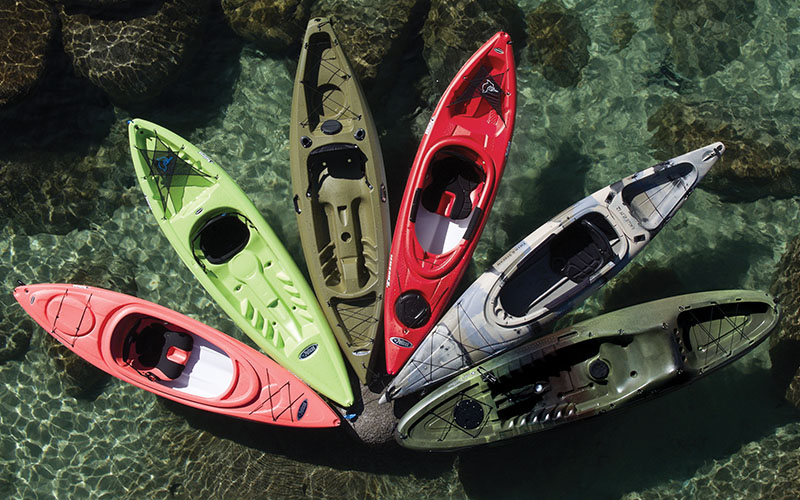 Kayaking is a very wide scope sport there is a ton of different types of kayaks on the market all year long, but like anything else, there's definitely a better time economically at least to purchase a kayak
Since a kayak is quite a considerable investment, it can range anything from $60 to 3000 or 4000$, and you have to be quite sure about what you're buying and when you're buying it and whether or not you are paying the optimal price for it. We're going to take you on a run-through of all the specific times when buying a kayak is advised.
Peak Season
The peak season for all kayakers is confined to one element, "the weather." When it is mild and acceptable, this would be maybe around April or May all the way to September. Some kayakers like to take their tools and go all year long.
So if you're one of those, you have to make sure that you have a kayak that's suitable for rough winter weather. The thing is you can, of course, buy during the peak season but you will have to give up some stuff in order to gain some privileges.
Advantages:
Wider variety
latest models
No storage
Ready to go out it on the water immediately
Disadvantages:
Much higher prices
Hardly any discounts
You have to be an expert kayaker (as you have to raise it quite fast in order to catch the season in time)
Off-Peak Season
The off-peak season is going around the month of May to September all this time; you will find many people. They probably don't have the time to take their kayaks to go out on the water, or they are not into the extreme weather sport, so buying at this time gives you a lot of advantages.
However, the disadvantage that arises can put off a lot of people from buying at this time.
Advantages:
Lower prices
Discounts (you will find that the shopkeepers, would like to empty the stocks before the peak season so they will lower their prices to offer you a good deal)
Disadvantages:
No variety
Older models
Extended storage time
Seasonal Deals
Here we are talking about all the holidays when people are trying to snatch up whatever they have wanted all year long. We're talking about Holidays, Black Friday, maybe even tax return, Memorial Day, and Labor Day.
There are a lot of discounts that will be offered these days, and the thing is you can actually get a great deal on much newer and better models with quite a few bucks off.
Tips
Some tips for you to be able to achieve such a complicated equation are, first of all, try to subscribe to many newsletters from most platforms.
Filter your needs, perhaps register put the kayaks in online shopping carts or your wish list and keep your eye open for all the notifications that you're going to get.
Finally, if you find an excellent deal snap it right there, don't wait, you won't regret it.
Final Thoughts
As mentioned before, kayaking is quiet the industry from the kayaks themselves to the accessories to the pedals to the different types of kayaks. There's a lot to choose from within, and that could be a little bit discouraging to some people.
However, if you are still in doubt always go for used kayaks, you can buy this off-season you'll find plenty on the market, and there's a high turnover of used kayaks go for it and take it out one season.
Maybe next season you'll be more experienced, and you will know what you want, some people would suggest that there's just this specific sweet spot between the off-peak season and the peak season maybe two or three weeks before the big season starts, you'll find a lot of new models.
Still, the demand will not be so high on the existing supply, so you might very well get quite the steal. One more thing though, is that when you're buying from a manufacturer, you will not find fluctuations in the price over the years. So you might want to skip that and just go to your local dealers to see what they can offer; you always have to know your budget and your needs.
Some people would forget about some specific criteria that is essential in the choice of kayaks, such as their own bodybuilding, so you cannot buy a kayak that will not fit you as you will tumble over.
You Can Also Check: